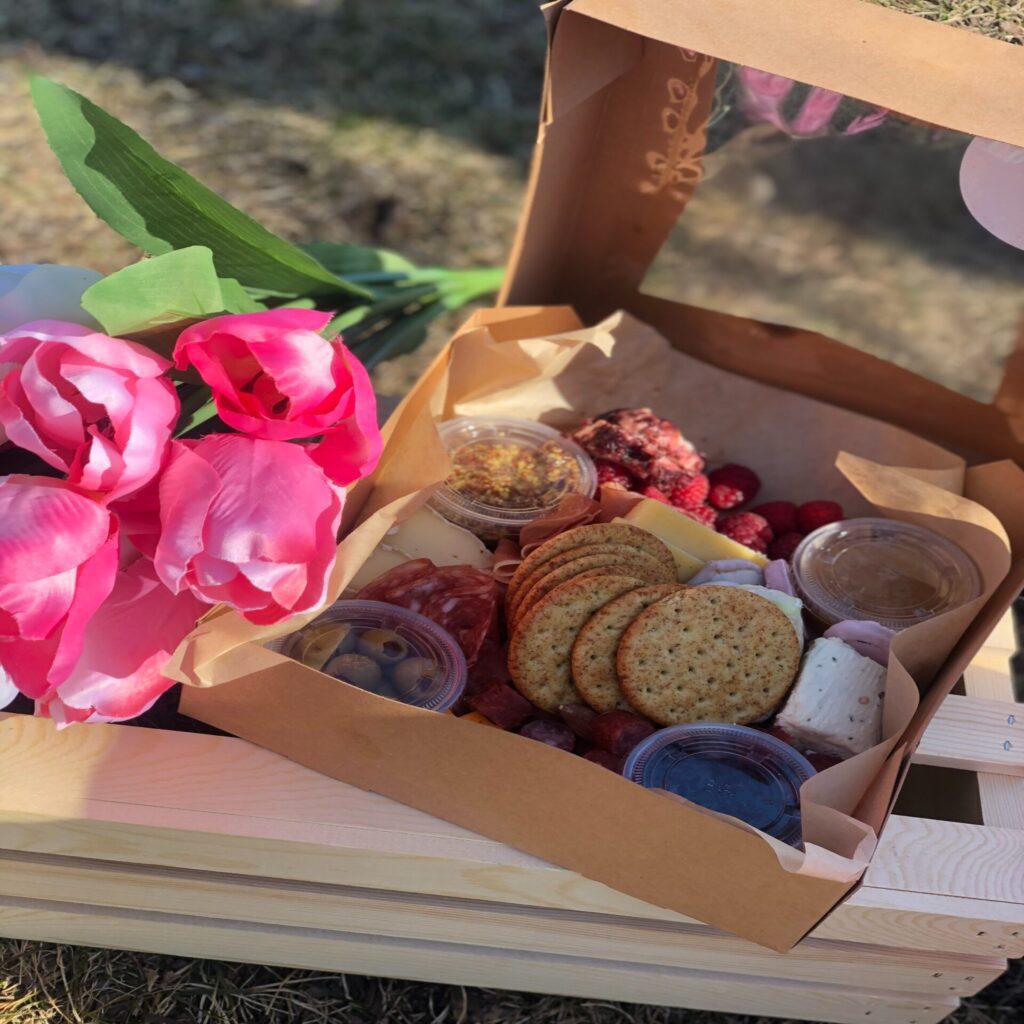 Picnic for 2 hours. Includes:
Picnic for 2 hours. Includes:
Chose from one of themes for a memorable picnic themes
We do not offer food outside the small packaged treats that are included in your package. We do have a list of vendors for charcuterie, sandwich's and cupcakes. We can work with you to have them picked up and delivered for your event or you can provide your own food.
A 50% deposit will be due upon booking your picnic to hold your date and time. All payments will be due 7 days before your picnic.
We will be following all CDC regulations when it comes to our picnics. All picnic materials will be washed and sanitized after EVERY picnic. We will wear masks and gloves at all times while preparing and setting up your picnic. Hand sanitizer will be provided to you during your picnic. Social distancing will be observed.
Welcome to our picnic booking section! We are excited to offer you a hassle-free picnic experience in the great outdoors. Our picnic packages include everything you need for a memorable day out with friends, family, or colleagues.
Planning to pop the question?
Need help to come up with the perfect way to ask that special someone? Then let Laurel Picnic Company help. We can assist in the planning and execution of your memorable proposal. We have a photographer and videographer available so you don't miss out on a single moment of that day. Message us for details and let Laurel Picnic Company curate this special day for you!